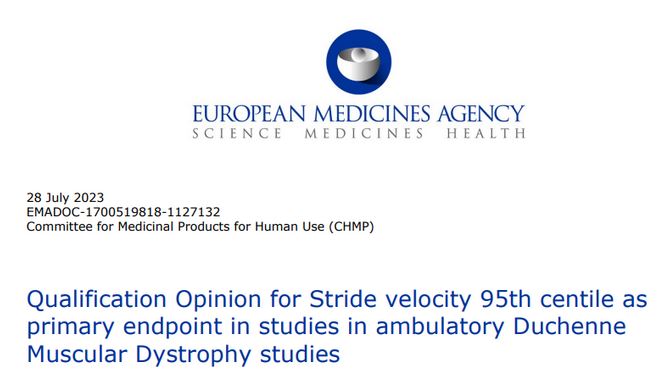 SYSNAV Healthcare Announces EMA Primary Endpoint Qualification of Stride Velocity 95th Centile (SV95C) for Duchenne Muscular Dystrophy.
EMA opinion marks the first qualification of a digital outcome measure for use as a primary endpoint in pivotal drug trials.
SV95C is an objective, real-world digital ambulation measure of top performance, informing more confident treatment decision-making and streamlining drug development, with potential to shorten trial durations or decrease enrollment requirement.

**********************
You can also visit the links below to read more about SV95C qualification !