CUTTING-EDGE SOLUTIONS FOR HEALTHCARE
INDUSTRY CHALLENGES
Visit our official SYSNAV HealthCare website for more information !
The pharmaceutical industry dedicated to clinical trials is constantly in search of innovation in a highly regulated environment with a need for extreme quality. With the digital transformation of measurement movements and evaluation of activities, substantial progress is expected by the major public and private players.
Accurate and integrated measurements of movements have thus become a major issue in the monitoring of patients and the evaluation of their motor and physical abilities in clinical trials. For each patient, it is crucial to be able to diagnose, measure and evaluate the patient's progress in order to enable healing.
Traditional measures of endpoints in clinical trials are unfortunately limited in time frames and function on approximative scales in a controlled environment (hospital or clinic).
Visit our official SYSNAV HealthCare website for more information !
OUR SOLUTION
SYSNAV's Magneto-Inertial Fracture Technology in our medical device SYDE offers an unparalleled solution: it enables precise measurement of patient movements and reconstructs their trajectory for analysis.
Our device SYDE collects daily life data, is not biased by anyone nor by the clinical state of the patient on the evaluation day.
In 2019, With Actimyo and SYDE, SYSNAV HealthCare became the first global player to develop an endpoint recognised by the European Medicines Agency (EMA) as representative of the patient's quality of life and suitable for use in clinical studies.
Our device SYDE complies to CE-regulations and is adapted to the context of clinical trials : it is CE-marqued and complies with the GDPR regulation and self-imposed rules (no collection of geolocalisation data, proprietary secured encryption of data) to ensure high standards of privacy and protection of data of patients.  10+ years of experience working for therapeutical studies and with world leading physicians, clinical centers and patient associations forged a strong expertise in clinical trials.
To discover the features of our solution: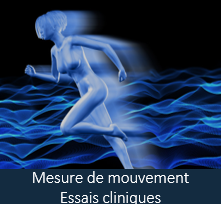 Visit our official SYSNAV HealthCare website for more information !
OUR REFERENCES
In 2019, EMA qualified Actimyo generated SV95C (Stride velocity 95th percentile) as an approved secondary endpoint for ambulatory patients with DMD. Developed over the past 10 years by associations of patients, doctors, scientists and engineers,
Actimyo is a CE-labelled medical device that measures the patient's disease progression in his real environment: at home, at school, when he plays outside or when he sits inside. Based on this device and complex algorithms, Actimyo extracts variables that characterize the patient's motor function, in 3D, in a much more precise and reliable way than has been done so far, in the real environment of the patient's life.
In 2020, thanks to patient feedback and advice from healthcare professionals, a new version, called SYDE, was born. SYDE has the same precision as its predecessor, but with a design more in line with patient expectations, while being smaller, lighter and more comfortable.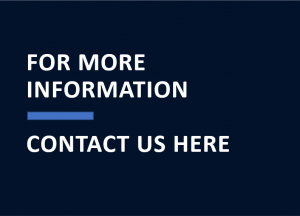 Visit our official SYSNAV HealthCare website for more information !