PERSONNEL POSITIONING IN 3D WITH HIGH ACCURACY, INDOOR / OUTDOOR / HYBRID
SYSNAV has developed and patented magneto-inertial positioning, a breakthrough technology which measures the movement of the wearer and reconstruct the trajectory without the need of any localization infrastructure (GPS, radio beacon, Bluetooth beacon, etc).
SYSNAV has developed several personnel positioning solutions, which rely on (1) electronic modules specifically developed for these scenarios, and (2) software modules for real-time processing or post-processing of location data.
APPLICABLE SCENARIOS
DEFENSE
Geolocating dismounted soldiers

In partnership with key players in the security and defense markets, SYSNAV is developing personnel positioning solutions capable of operating in GPS-denied conditions. Developing equipment dedicated to first responders (firefighters, soldiers) is a core focus for SYSNAV.
INDUSTRY
Many industrial challenges can be resolved or improved with accurate positioning information in GPS-denied environments. As examples:
Geolocating precisely critical maintenance points in large and complex industrial environments,
Guiding maintenance operators to prevent loss of time during interventions,
Optimizing of industrial processes involving pedestrian displacements,
Locating and tracking vulnerable agents and operators
Industrial Processes Optimization

Fast and easy simultaneous recording of operator's movements in a facility
Ability to reliably visualize and diagnose, at each stage of the oprator's tracks using SYSNAV analytics solutions
Enables industries to reconfigure and optimize their industrial facility and/or industrial processes
Ensure reliable and compliant trips on site
Real time positioning and tracking of visitors and agents
Speed ​​and fluidity of intervention in the event of an incident
Reduced training time
Verification of displacement compliance: geofencing
Ensure the security and location of vulnerable agents
Real time localization
Alert launched automatically with the "dead man" function
Speed ​​and fluidity of intervention in the event of an incident
Increased surveillance of risk areas: geofencing
Precise positioning indoor or outdoor
Ensure rapid on-site intervention in the event of an incident
Identification of critical points on the site map
Prior definition of the ideal trajectory
Real-time progress monitoring
Efficiently locate points of interest – maintenance and intervention
Simple integration of points of interest
Real-time guidance, in complex environments
Save time when searching for points of interest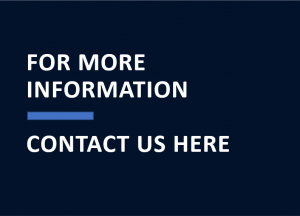 THE TECHNOLOGY
PLD Electronic Modules: WATA and TMI
The Personal Location Devices (PLD), are composed of a set of magneto-inertial sensors coupled to wireless transmission. SYSNAV has developed two versions of PLD to date: WATA (more compact) and TMI (more sophisticated and more powerful).
Software Modules
The algorithms developed by SYSNAV merge, filter and then analyze the data from the sensors and allow the reconstruction of the trajectories to be carried out. The map-matching software is used to download existing maps to improve the positioning result and display the trajectory. Trajectories can thus be analyzed by management specialists in order to modify and improve industrial processes. The PLD has many features: the positioning of the person, the dead man alert, geofencing, the tagging of a point of interest, the mapping of a 2 or 3D maps on a plan, guidance, planning and communication between devices.
PROJECT SUPPORT SERVICES
SYSNAV offers support services ensuring the smooth running of projects. The integration of geolocation information into the customer's information system is carried out via APIs.