TECHNOLOGIES DEVELOPED AND ATTESTED BY CURRENT DEFENSE PROJECTS
Outdoor environments have become increasingly critical for heavy and light vehicle navigation systems as well as human operations. GPS technology, is proving vulnerable or even inoperative, especially in hostile conditions. Military operations require dispensing with the use of unreliable, often disturbed or unavailable GPS.
Contributions to DGA programs
SYSNAV contributes to DGA's military programs which are subject to different classification levels. In these programs, SYSNAV develops positioning and navigation systems for different platforms.
Positioning of soldiers in action
SYSNAV is developing, in partnership with key players in the security and defense markets, pedestrian positioning systems operational in GPS denied conditions. Developing equipment dedicated to first responders (firefighters, soldiers) is a core focus for SYSNAV.
Military vehicle positioning
Conventional inertial units, which are today the only alternative to GPS, remain too expensive to be deployed across large fleets of military vehicles. SYSNAV is revolutionizing navigation in the defense sector with its new-generation magneto-inertial solution, independent from GPS. It is quick and easy to install as a line fit option or as a retrofit. SYSNAV's technology makes it possible for the first time to go beyond the limits of GPS and deliver military-grade inertial performance at a previously unattainable price point.
OUR SOLUTIONS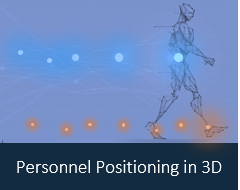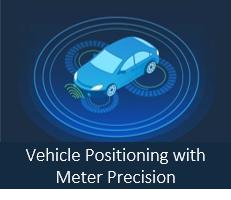 OUR REFERENCES

Organized between 2018 and 2020 by the DGA (French DOD) and the ANR (National Research Agency), the Challenge "MALIN" aims to bring out localization technologies for the indoor environment, by non-collaborative environment.
SYSNAV, in collaboration with INRIA (Data Shape team), is one of 6 consortia selected to present technological advances, proven in the context of three test sessions carried out one year apart. During the first edition in 2018, SYSNAV presented a prototype based on a WATA module providing real time positioning.
In 2019, for the second series of tests, SYSNAV developed the TMI-REDY and combined technologies from previous demonstrators with higher performance. These tests took place in a training center for firefighters, following a firefighter user scenario. SYSNAV won the challenge by delivering a trajectory displaying <2.0m of error throughout the entire 30-minute course.