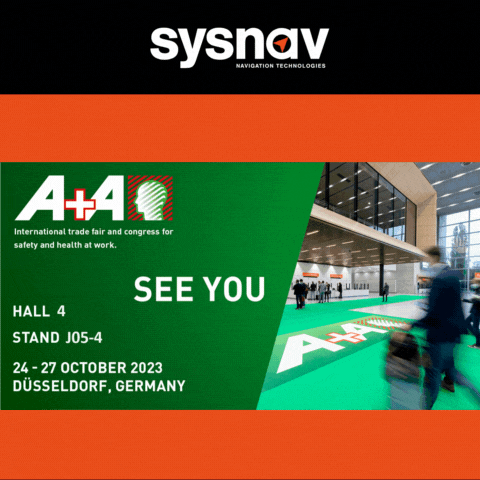 A+A TRADE FAIR FOR SAFETY AT WORK

in Düsseldorf October 24-27
A+A is the world's largest event when it comes to safety, security and health at work.
SYSNAV is present in Hall 4 as part of the French Pavillion organized by Business France.
We will showcase our indoor/outdoor positioning solutions that help shorten rescue times in case of emergency and increase the overall safety of workers.